55 Wishes
December 6, 2013 – Small Business Growth Alliance (SBGA) Partners with Make-a-Wish Foundation® to Grant Its 55th Wish, Helping Children with Life-Threatening Diseases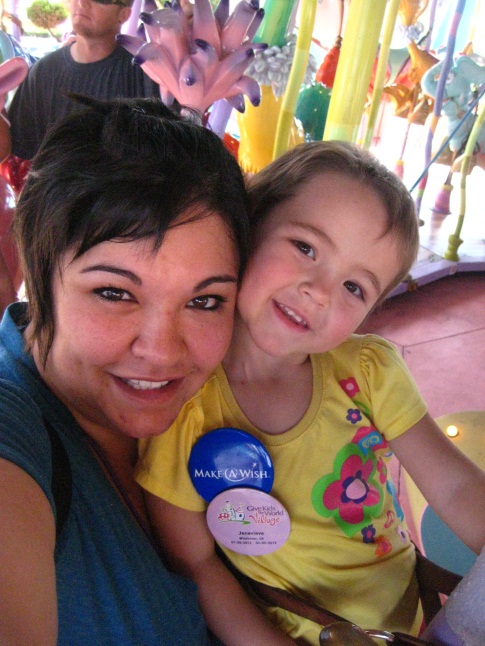 At a recent holiday celebration, SBGA announced the granting of three additional wishes from the Make-A-Wish Foundation®, an organization that SBGA works closely with in their charitable giving. Rounding off their year of giving at wish number 55 is Jenavieve.
 Jenavieve is a caring little girl living with a life-threatening illness. Like most five-year-olds, Jenavieve is absolutely in love with everything Disney – especially Mickey Mouse and Tinkerbell. When it came time for Jenavieve to select her most heartfelt wish, nothing sounded more amazing than going to the Walt Disney World Resort in Orlando, Florida.
 Jenavieve could not wait to create memories full of fun and relaxation with her family – so much so that they had barely arrived at the resort before Jenavieve and her family were whisked away to the theme park!
During her stay, Jenavieve went on an exclusive meet-and-greet with her two favorite characters: Mickey Mouse and Tinkerbell. She also participated in as many of the park's activities as she could and rode on many rides including her favorites: 'It's A Small World' and 'Peter Pan Adventure.' By the end of her trip, Jenavieve had gathered enough memories to last her and her family a lifetime.
"A wish is a powerful thing," Vice President Nathan Jurczyk explains, "and the best thing about Make-A-Wish® is that they fulfill wishes that can be experienced and shared by the entire family. It's something that all of them can hold onto and draw strength from. We're proud to give children and their families these life-enhancing experiences."