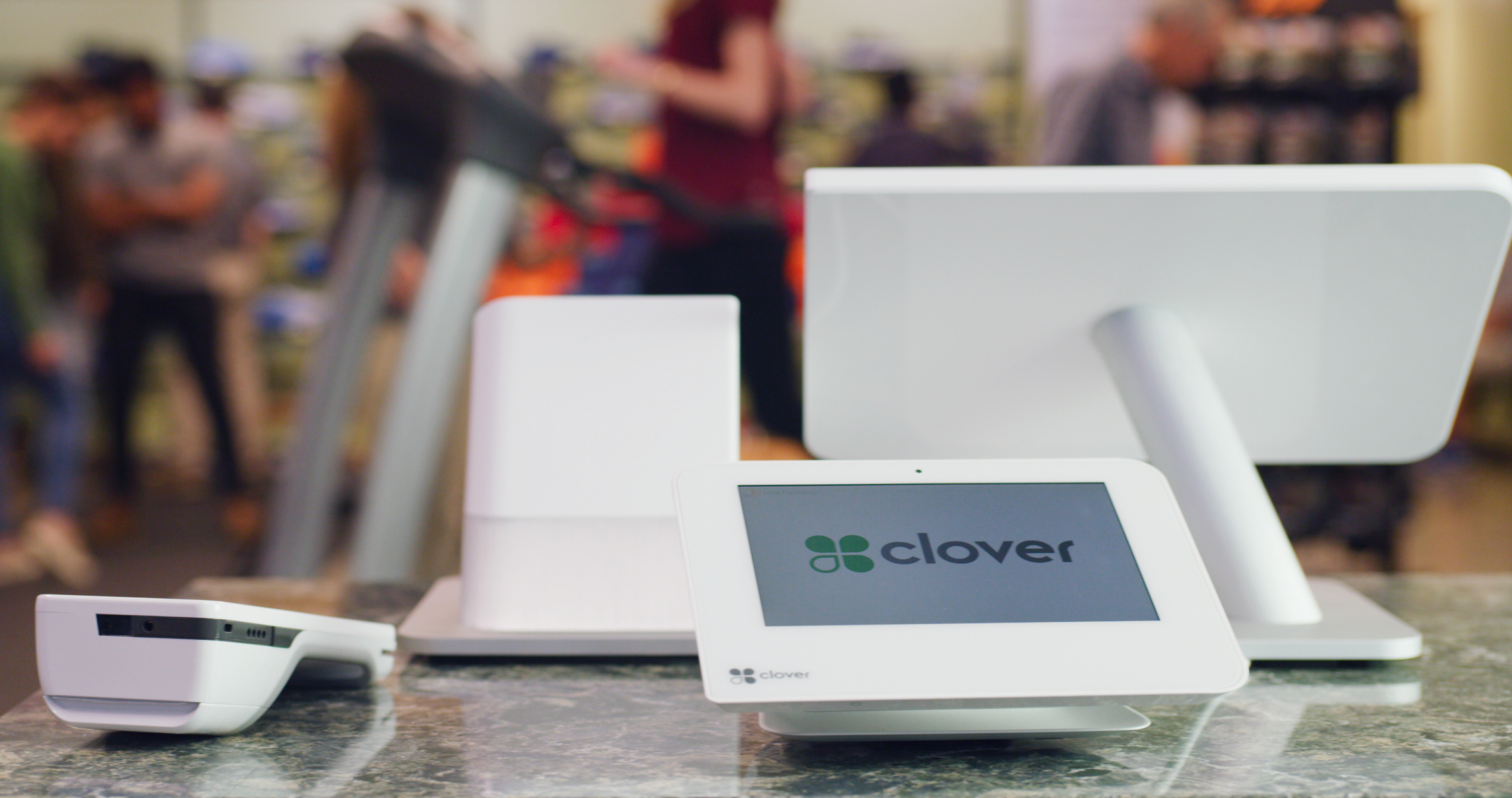 A New Level of Sophistication for Your Business
Clover® is the next-generation business management system from SBGA built specifically with small business owners in mind. With everything your business needs integrated into one intuitive system – from inventory management to marketing tools to tracking employee hours – Clover is the only all-in-one solution you'll need.
---
Unbelievably Simple, Undeniably Impressive
Managing your business just got easier, thanks to Clover. Clover is a unique business control system designed to:
Create and manage employee shifts and hours worked
View and track inventory levels
Monitor costs and revenues
Easily view essential reporting
Market to your loyal customers
Clover's cloud-based software empowers you to see inside your business and work smarter, even when you're not there. And with the Clover App Marketplace, you can customize your station by selecting the Apps that best suit your business needs.
---
What Clover Can Do for You

Inventory Management – Keep Your Business Stocked for Success
Easily input items to sell directly from your system with a quick scan
Check, manage and add inventory from anywhere
For restaurants, this app can also be used to upload and control your menu

Customer Lists & Marketing – Get Your Message out There!
Collect customer emails and phone numbers at the point-of-sale
Export your list and keep your customers up-to-date on your business

Employee Management – Control Employee Access
Create separate log-ins and access levels for each employee
Set shift times for your employees that clock in & out through Clover

Customer Transactions – Accept Cash and Card Payments with Ease
Multiple tender options available to customers
Swipe a card and rotate the terminal screen for customer signature
Even if the internet is down, Clover keeps your business open
Business Reports & Analytics – See Everything from a Single Screen
Payments, cash logs and sales reports at your fingertips in real-time
Reports automatically populate with up-to-the-minute sales & inventory
Access reports from Clover or through a secure, web-based control panel anytime
Business Apps – the Possibilities Are Endless
New, customizable apps and upgrades released every two weeks through Clover
End-to-end transaction encryption keeps sensitive information safe
A bar code scanner, bar code label printer, and an order printer are also available
---
The Experience – Put Clover to Work for You
Small business owners just like you are already taking advantage of the Clover solution to improve their day to day operations. Take a look at the video below to see first hand how Clover is improving the way you do business.
---
Clover – Specifications
Sleek design. Modest countertop footprint. Endless possibilities.
Designed so anyone is able to complete the setup process in less than 15 minutes, Clover comes ready to go right out of the box. The Clover Station includes a sleek touch screen terminal, receipt printer, and matching cash drawer all designed and engineered to work beautifully together.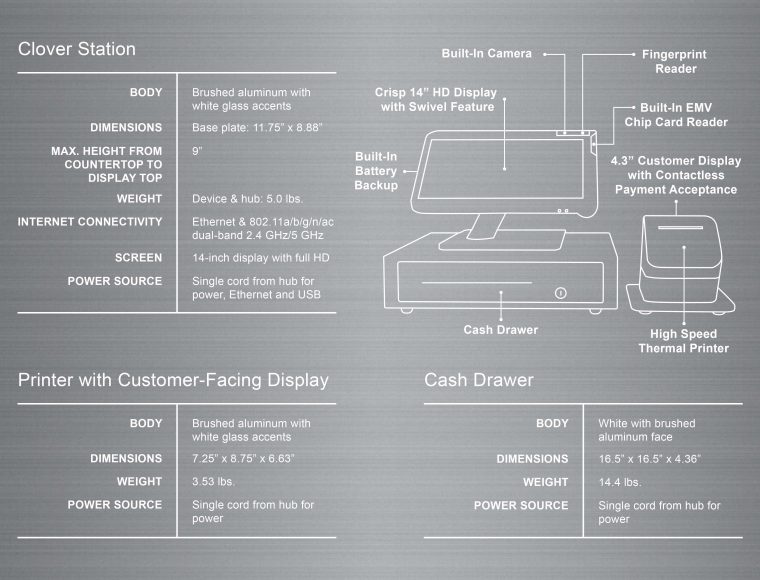 ---
To find out how Clover can take your business to the next level, simply call (800) 889-SBGA.
The Clover name and logo are owned by Clover Network, Inc., a wholly owned subsidiary of First Data corporation, and are registered or used in the U.S. and many foreign countries.