A Walk to Cure Huntington's Disease
September 18, 2017 – Small Business Growth Alliance (SBGA) Supports the Team Hope Walk – a Walk to Raise Money to Cure Huntington's Disease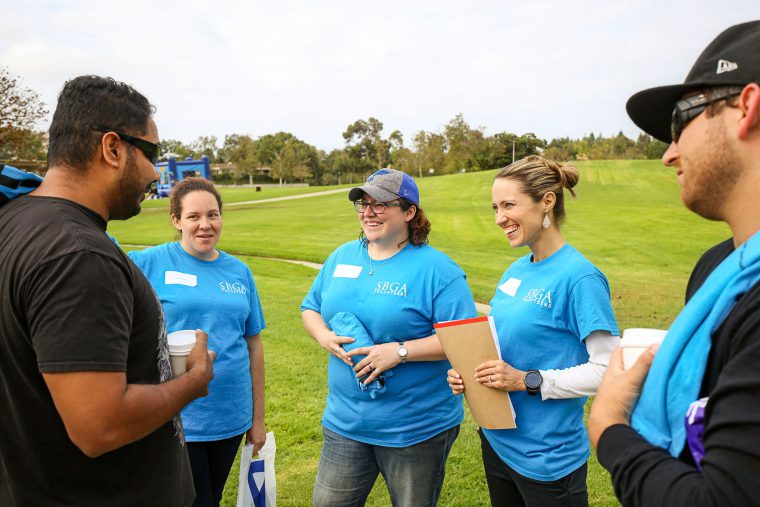 Over the weekend, Team SBGA dedicated their time to the Huntington's Disease Society of America (HDSA), a nonprofit organization that improves the lives of people affected by Huntington's disease. Huntington's disease is a progressive brain disorder that causes the mind and body to deteriorate, affecting many people's lives and their families. Today, there are 30,000 Americans with symptoms of the Huntington's disease and more than 200,000 are at risk of inheriting the disease.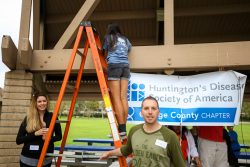 To raise awareness of the disease in our local community and to raise funds to support HDSA's programs, Team SBGA volunteered at the Team Hope Walk held on Saturday, September 16th. Team hope is HDSA's largest national fundraising event where thousands of families, friends, co-workers, neighbors and communities walk together each year to support HDSA in finding a cure and providing assistance to those individuals living daily with Huntington's disease.
"It's always amazing to me to see how many people show up to volunteer events where they can help others," said Jolie Hales, head of the Volunteer Leadership Committee. "It was truly inspiring to see the determination of our volunteers while taking part in this fundraising event."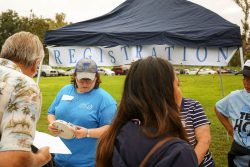 To prepare for the fundraising event, Team SBGA arrived early Saturday morning at the William Mason Regional Park, this year's event site. Divided into groups, SBGA team members were responsible for setting up registration booths, hanging up posters, installing directional signs around the course of the walk, and more.
"The dedication shown by our team members while setting up the fundraising event to raise funds for the HDSA organization was truly astonishing," said Senior Vice President Bob Parisi. "I see an overwhelming desire from our team members to make a difference in the lives of people with life-threatening illnesses, and we are truly proud of them."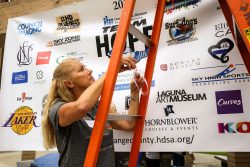 With Team SBGA's help, the Orange County Team Hope Walk event came to a successful conclusion. More than 200 participants joined the effort and raised a total of $5,487 to support the mission and services of the HDSA organization. All event proceeds will be going towards providing help for people with Huntington's disease and their families.