A System for Every Business
August 1, 2015 – Small Business Growth Alliance (SBGA) Releases New Business Management Systems to Cater to Every Business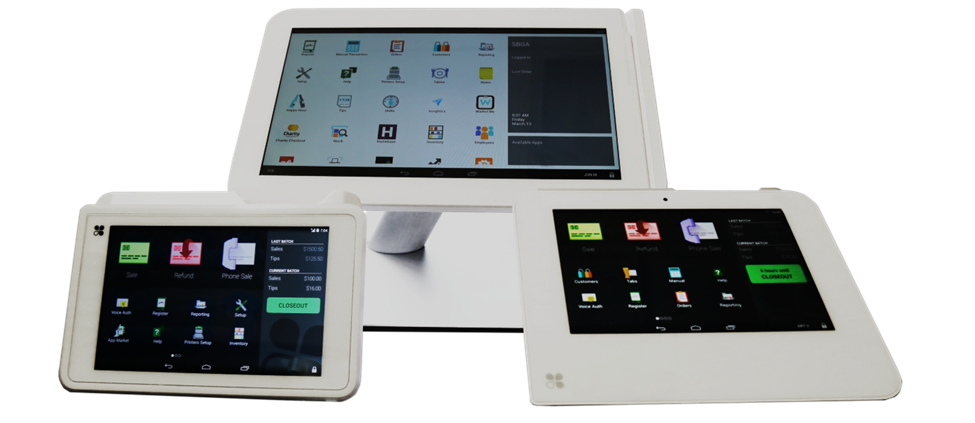 The Small Business Growth Alliance (SBGA) was one of the first to introduce a completely new business management solution to the electronic payments marketplace. This system was intended to meet the growing needs of the credit card processing industry, providing businesses with EMV smart chip card capabilities, employee time clocks, inventory management, customer marketing tools and more. SBGA has now expanded the functionality of the original system to create two new robust business management systems, providing business owners with even more options to revolutionize their businesses.
"We are very excited to be at the forefront of this game-changing offering," Nathan Jurczyk, Vice President of SBGA said. "We have seen the way that our offerings have changed the landscape for a complete business solution. This is the way that the industry is moving – and now even more business owners can be in on this opportunity."
The first new offering from SBGA is the Clover™ Mini, a sleek terminal device. Meant to replace the outdated countertop terminals of the world, the Clover Mini is more than your standard payment system. Basic functionality of the Clover Mini includes integrated EMV smart chip card acceptance, touchscreen PIN pad, and NFC payment acceptance for mobile wallets such as Apple Pay™ simply by tapping the phone to the screen of the system. Clover Mobile, a wireless terminal device, is meant to make taking payments on the go simple. With a built-in scanner and easy-to-use touchscreen payment setup, the Clover Mobile is a useful companion device to the full Clover Station for stock checking, line-busting, and payment acceptance.
Both systems can also access business growth applications such as customer loyalty programs, gift cards, and employee timekeeping functionality. In addition, all of the business management solutions can connect with each other to sync inventory, customer data, and employee clock-ins and clock-outs. Whether a business is implementing one system or all three, SBGA's business management family is the right solution for any job.
"Our business management solution is something you look at as an opportunity that you just can't pass up," commented Bob Parisi, Senior Vice President of SBGA. "It does everything – inventory, marketing, payroll – and it's making merchants' lives everywhere a little bit easier."
SBGA's newest business solutions will be offered to merchants beginning mid-July – just in time to avoid the EMV smart chip card liability shift.
The Clover trademark and logo are owned by Clover Network, Inc., a First Data company. All other trademarks, service marks and trade names referenced in this material are the property of their respective owners.