Bringing Joy to the Children of CASA
December 11, 2017 – Small Business Growth Alliance (SBGA) Brings Joy to the Children of CASA by Adopting Their Gift Wishes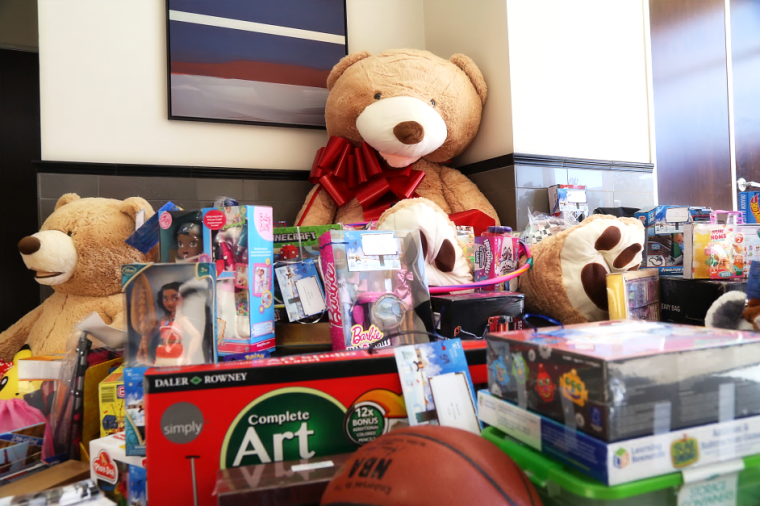 Every year around the holidays, Team SBGA rallies together to purchase, collect and deliver hundreds of presents to the girls and boys in the Court Appointed Special Advocates (CASA) program. This is the fourth year SBGA has partnered with CASA, adopting gift wishes of children who are going through a rough time.
CASA is a non-profit organization with programs that recruit, train and support citizen-volunteers to advocate for the best interests of abused and neglected children. CASA volunteers, appointed by the juvenile court, serve as advocates and mentors for children going through court proceedings. They focus on one child at a time and often become the most important person in that child's life.
"Every year, Team SBGA puts great effort into the holiday giving program," shared Bob Parisi, Senior Vice President of SBGA. "Our team is committed to helping to bring joy to the children under the care of CASA, team members worked this year to ensure every child received their wish gift."
Organized by the SBGA Volunteer Leadership Council (SVLC), Team SBGA was given the opportunity to grant the holiday gift wishes of children by picking up a postcard with a child's name, age, and wish gift. Over a period of several weeks, new gifts were turned in.
"It was truly inspiring to see the level of enthusiasm and involvement Team SBGA has shown while taking part in this year's holiday giving program," shared Nathan Jurczyk, Vice President of SBGA. "Participating in the holiday giving program is a tradition that we hope to be a part of for many years to come."
SBGA was one of the largest supporters of CASA's holiday gift drive this year, providing more than 300 presents for the children receiving support from CASA. Giving back to the community is a huge part of SBGA's corporate identity, and the holiday giving program is just one of many charitable events supported by SBGA. Team SBGA looks forward to taking on new challenges and making a difference through many other upcoming charitable events.