CASA for the Holidays
December 8, 2014 – Small Business Growth Alliance (SBGA) Delivers Company's Largest Gift Donation to Court Appointed Special Advocates (CASA) for Children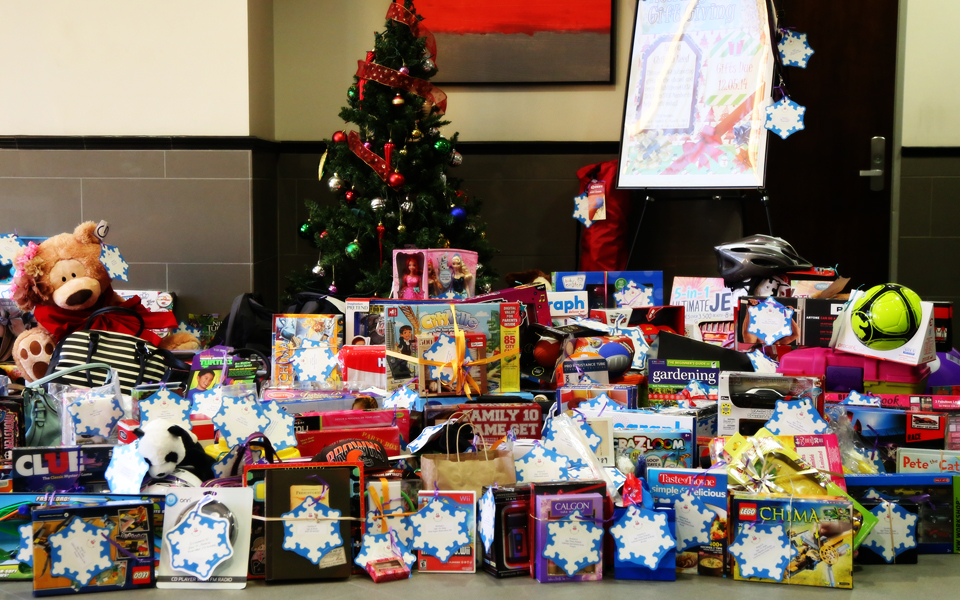 Every year around the holidays, a giving spirit fills the air as the Small Business Growth Alliance (SBGA) pulls together its volunteer base to give back to the community. Targeting organizations that help children, volunteers work non-stop to provide toys, books, clothes, and basic necessities to help make a child's holiday a little brighter. This year, SBGA adopted the Court Appointed Special Advocates (CASA) for Children to focus their volunteer efforts toward.
 CASA is a non-profit organization service the most severely abused, abandoned and neglected children through the recruitment and training of volunteers who advocate for the best interest of the children.  Volunteers are appointed by the juvenile court to serve as advocates and mentors for abused children going through court proceedings.  CASA volunteers focus with one child at a time and often become the most important person in that child's life.
 "SBGA puts a lot of effort into our holiday gift giving donations," SBGA Volunteer Council Leadership member and CASA project lead Jon explained. "This year, we wanted to put our efforts towards supporting an organization that didn't have a large donation base yet. I am very proud we had the opportunity to work with CASA. These folks are giving a voice to children who have none."
 SBGA volunteers were given the option to adopt snowflakes with a child's name, age, and holiday wish gift. Over the course of three weeks, presents were collected for children ranging from infants to young adults. As gifts came in, SBGA Volunteer Leadership Council members worked endlessly to ensure that each and every child received exactly what they wished for. Up until the very last minute, everything was done to provide a brighter holiday season for a child in need.
 "As we bought each gift, we couldn't help but visualize the child who would be receiving it. Instead of just turning in a bunch of toys, we were to be able to make the holiday season just a little brighter for each child at CASA," head of the SBGA Volunteer Leadership Committee Jolie shared. "And in the end, we turned in a gift for each person who works for the company – that's something to be proud of. All the online searches and running around the country for sold-out items was totally worth it."
 SBGA was the largest supporter of CASA's holiday gift drive this year, providing over 300 presents for the abused and neglected children supported by CASA.
 "Giving back is such a huge part of our corporate identity, but I am still astounded with each event at the sheer amount of volunteerism within the walls of SBGA. Every year we're hitting even more impressive goals than the last." said Nathan Jurczyk, Vice President of SBGA. "Our holiday gift giving program this year is the largest to date for SBGA. I'm proud of our team, and I'm looking forward to the levels volunteerism that our team will achieve in 2015."