Donating Time to End Hunger
April 10, 2017 – Small Business Growth Alliance (SBGA) Sponsors Effort to End Hunger Through Volunteer-Support at the Orange County Food Bank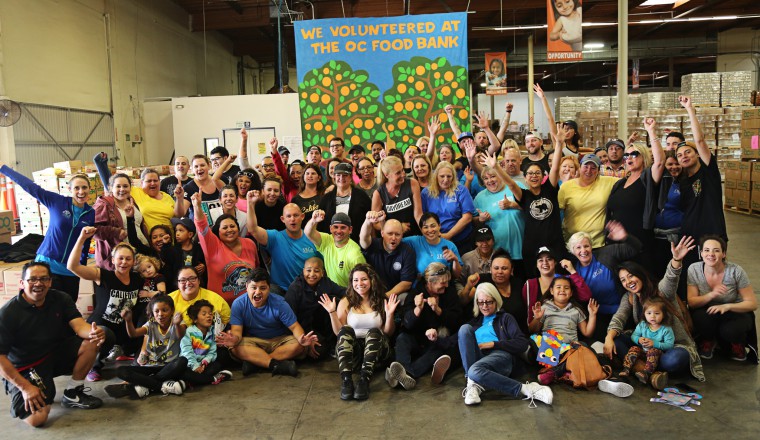 Hunger is a serious problem that affects approximately 42 million people in the United States. In California, over 5 million people have limited or uncertain access to adequate food. Unfortunately, hunger exists in every community, affecting all age and ethnic groups. In Orange County alone, there are more than 450,000 people at risk of hunger.
Hunger strikes families with children, as well as the elders. Many of these people who require food assistance have jobs; however, their low earnings keep them from being able to make ends meet. As a result, these low-income individuals and families have to make a choice between food, healthcare, and rent. Often times, food becomes their last priority.
Although food insecurity is harmful to any individual, it can be particularly devastating among children. One in every five children in Orange County experiences hunger each day. This hinders their ability to focus, engage, learn, and grow. Among the elderly, hunger not only causes health problems but makes recovery from any illnesses much more difficult.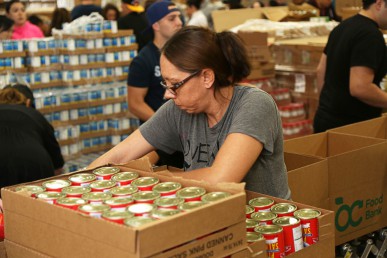 Every year, a team of volunteers partnering with the Small Business Growth Alliance (SBGA) donates their time at the Orange County Food Bank in an effort to end hunger in our community. Over the last 3 years, Team SBGA has packed more than 4,500 boxes of food. This year, they managed to pack a total of 1,960 boxes.
On the day of the event, SBGA sponsored volunteers divided themselves into two teams and took part in a friendly competition, which is an annual tradition that increases the fun. By donating their time, the "Yellow Team" packed 940 boxes while the "Black Team" packed 1,020 boxes.
"Dividing a group of volunteers into two teams and having them compete with one another is a great way to bring out their best effort," said Jolie Hales, head of the Volunteer Leadership Committee. "It allows our volunteers to work harder and faster, giving them the extra motivation to do their very best."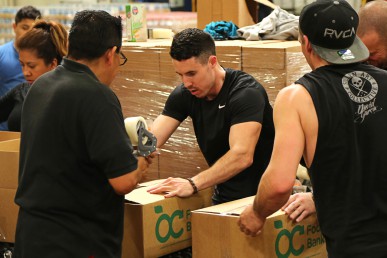 "Although the event is built around a competition, we all know what really matters is how many boxes were packed to provide for those seeking food assistance across Orange County," shared Vice President of SBGA Nathan Jurczyk. "No matter which team packs the most boxes, everyone is a winner in the end because they have dedicated their time and effort packing boxes to help those in need."
This year's volunteer event at the Orange County Food Bank was another success. Team SBGA gave their best to help others and has shown great results. With deep commitments to contribute in ending hunger, Team SBGA looks forward to returning the following year with a greater force.