Email Upgrades
March 13, 2015 – The Small Business Growth Alliance (SBGA) Business Management Solution Supports Email Marketing Platform Transfers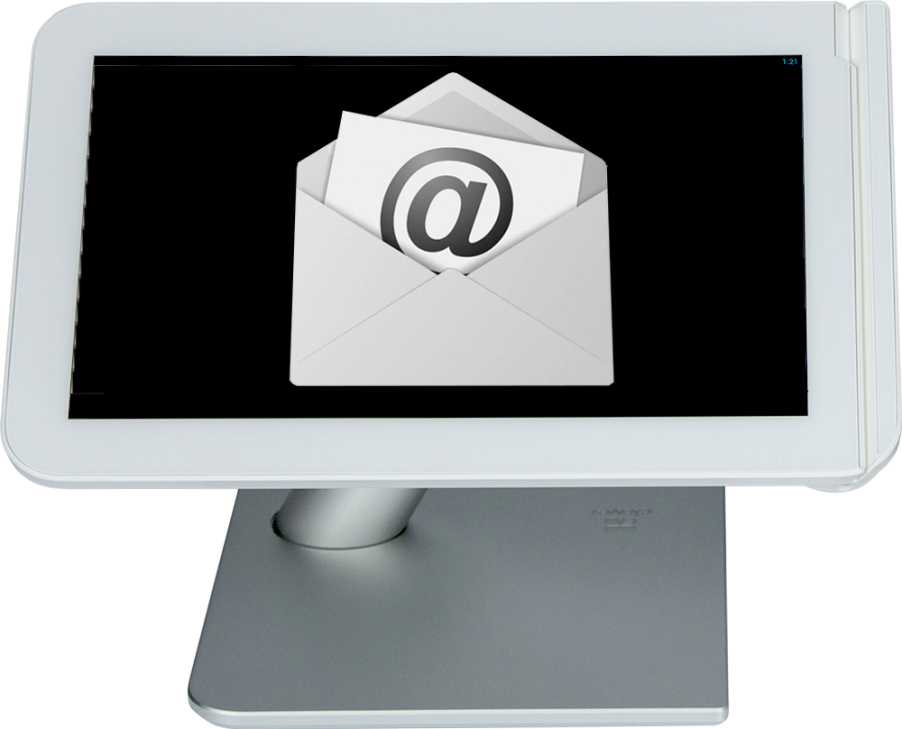 SBGA's business management solution has been out on the market for a little under a year, but it has already helped thousands of business owners nationwide manage their operations. The system's easy-to-navigate system helps a business to handle everything, from inventory tracking to employee management to customer engagement, as well as accepting the latest, most secure payment forms such as EMV Smart Chip cards and Apple Pay™. The App Market – much like the Apple iTunes Store – is continually updated with new, unique ways to make businesses run smoother and increase their customer experience. One of the newest apps on the market however, is taking the system by storm.
 SBGA's business management solution requests customer information at the point of sale, collecting names, order information, phone numbers, and email addresses to build a customer database. With this new app functionality, the system is able to then take this information and automatically update it to the top email marketing platforms.
 "This system always had the ability to collect and export customer emails into these email marketing platforms, but it was a process," explained one project manager. "With this app, every customer equipped with our business management solution has an easy way to start marketing to their customers. It's automated, has proven results, and brings them greater value."
 Email marketing is one of the most widely used forms of marketing. In fact, 98% of small businesses said that email marketing was their top form of customer marketing in 2013 (http://blog.capterra.com/mailchimp-vs-constant-contact/). SBGA's business management system makes email marketing easier than ever by building and updating a customer email list in the normal flow of business.
 "We're truly offering the most advanced technologies available to businesses at SBGA," Vice President Nathan Jurczyk said. "Not only are we giving our merchants ways to accept high-tech payments like Apple Pay™, but we're giving them the ability to launch promotional programs and even target out segments of customers who bought certain items to offer incentives to buy more similar or complimentary items."
 The email marketing app is currently available to members enrolled in SBGA's Business Technologies program. The App Market is continually upgraded, offering merchants a variety of functions that their business management solution can expand to do.
The Clover trademark and logo are owned by Clover Network, Inc., a First Data company. All other trademarks, service marks and trade names referenced in this material are the property of their respective owners.