Online Restaurant Ordering
January 16, 2017 – Small Business Growth Alliance (SBGA) Helps Restaurants Generate Revenue through Online Ordering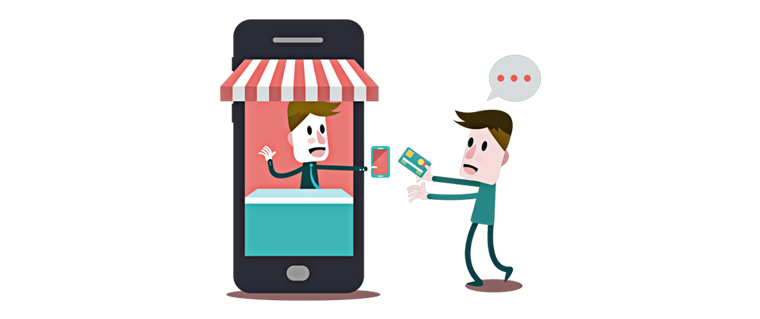 The Small Business Growth Alliance (SBGA) helps restaurants generate revenue by opening their businesses to Online Ordering. Online Ordering, the ability to place orders and accept payments online is a valuable asset for all restaurant owners that helps grow their business. SBGA's business technologies help restaurants improve their efficiency and in-store execution, deliver an elevated experience to their customers, and most importantly, increase their profitability.
"Through Online Ordering, we help our members generate thousands in revenue," commented Bob Parisi, Senior Vice President of SBGA. "Without the need to download any apps, customers can easily and quickly order online from their mobile device."
Online Ordering enables customers to see an up-to-date menu and flexible ordering options right from their mobile phone or desktop browser. It also enables customers to place their orders ahead of time before the pick-up. Ordering and paying in advance allows customers to enjoy their favorite drinks and food without having to wait in line. This feature is especially beneficial for customers when they are short on time.
Orders placed through Online Ordering are sent directly to the kitchen printer or display. No manual intervention is necessary. This prevents lost time inputting orders, processing bills, ordering miscommunications, payment errors, and reduces lost revenue, labor costs, and complaints.
The status of the customer's order can be tracked in real-time as it is being prepared. It is updated on the customer's mobile phone or desktop automatically via notifications. When the food is ready, the customer receives a text.
"One of the greatest benefits of having Online Ordering set up is that most apps help promote and share your restaurant," shared Bob Parisi. "In addition, your restaurant gets added to their app and online directory to help attract more customers."
Online Ordering helps customers find and enjoy some of the greatest restaurants. This online presence keeps customers from having to wait in line and gives the restaurants advance notice of a customer's arrival. Therefore, restaurants with Online Ordering are able to deliver a highly satisfactory experience to their customers. Online Ordering supports Apple Pay, major credit and debit cards. SBGA's business technologies can even offer a custom-designed website at no additional cost, and it includes the restaurant's brand identity and menu which can be embedded into a full website.