Preparing for a Birthday of Wishes
February 13, 2018 – Small Business Growth Alliance (SBGA) Prepares to Volunteer at the Make-a-Wish Birthday Bash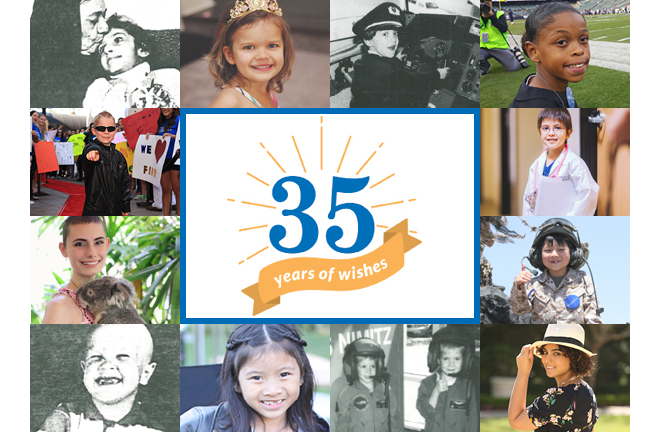 This April, SBGA volunteers will join together at [AV] Irvine to support Make-a-Wish Orange County & Inland Empire in celebration of 35 years of wish granting at the Make-a-Wish Birthday Bash.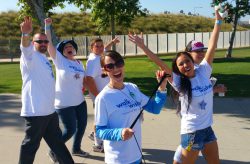 Various Southern California corporate sponsors will be hosting "wish zones," allowing guests to live a part of their dreams that follow the Make-a-Wish themes of 'being someone,' 'meeting someone,' 'having something,' or 'going somewhere.'
As a corporate sponsor, SBGA will have one of the largest interactive wish zones at the venue:  a land inspired by "I wish to be a race car driver."
A team of passionate veteran SBGA volunteers will act as each driver's support team and personal paparazzi."It's going to be a lot of fun," said Kristen Katz, member of the SBGA Volunteer Leadership Council.  "Imagine walking into a room and seeing a full-sized race car.  Guests will have the opportunity to dress up in race car driver attire and then have their picture taken, paying homage to the amazing wishes granted by the Make-a-Wish Foundation."
SBGA has been supporting the Make-a-Wish Foundation for years.  "Our partnership with Make-a-Wish has always been important to us and our employees," said Jolie Hales, chairperson of SBGA Volunteer Leadership Council.   "We've granted over 60 wishes, and have pictures and stories about them hanging up all over our building.  It reminds us of why it's important to give back."
Guests can also participate in activities, VIP meet-and-greets, raffle prizes, and a birthday cake celebration with a focus on making wishes come true for future wish kids.
"Make-a-Wish is an incredible organization with a strong mission," said Vice President and Chief Operating Officer, Nathan Jurczyk, "so when the opportunity came up to show our support by granting wishes to guests, we quickly jumped on board."
The celebration takes place on Sunday, April 29.  Members of the public can register to attend at ocie.wish.org.