Ready, Set, Pack
March 1, 2015 – Small Business Growth Alliance (SBGA) Heads Back to Orange County Food Bank to Pack Boxes for Citizens in Need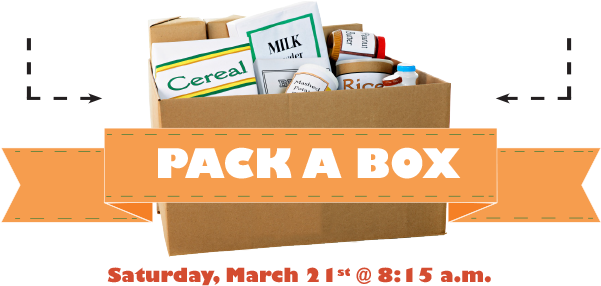 Charitable giving is at the core of the Small Business Growth Alliance (SBGA), connecting employee volunteers and creating an unstoppable force focused on bettering the community. For their last event, SBGA partnered with Court Appointed Special Advocates (CASA) for Children in one of their most successful holiday giving programs: donating over 300 toys and presents for kids in need. For their next event, SBGA has selected the Orange County Food Bank in conjunction with the Community Action Partnership of Orange County to pack boxes of food for Orange County's citizens in need.
This is not the first time that SBGA has selected to work with the Orange County Food Bank. In two previous events, over 100 SBGA employee volunteers packed over 2,500 boxes filled with the necessary food items to keep many Orange County families plates' full.
"The Orange County Food Bank is one of our most popular events," explained Nathan Jurczyk, Vice President of SBGA. "Getting hands-on and participating with an event like this really makes you feel like you're making a difference. And of course, we always have an internal competition for which team can pack the most boxes of food. It gets pretty competitive, so everyone comes ready to work their hardest."
Walking through the halls of SBGA, it's not uncommon to see red and green flags posted proudly atop cubicles and office nameplates. It's all part of the friendly competition that makes everyone want to join in the fun while helping support a great cause.
"Everyone knows who's going to win the competition," explained one team leader cheekily. "But it is great to see the passion that our employees have to help others, volunteering to get up early on their day off to go and make a difference. It really is admirable."
SBGA employee volunteers will be working at the Orange County Food Bank on Saturday, March 21st, hoping to exceed last year's record of 1,700 boxes.