Record Breaking Boxes
March 21, 2015 – Small Business Growth Alliance (SBGA) Breaks Records Packing Boxes of Food for Citizens in Need at the Orange County Food Bank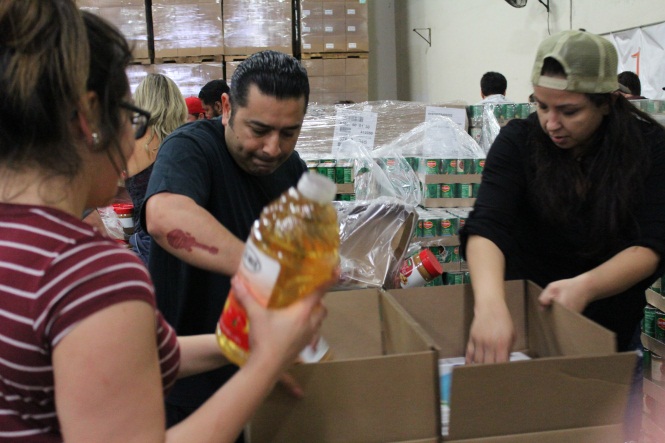 This Saturday, nearly 100 employees from the Small Business Growth Alliance (SBGA) made their way to the Orange County Food Bank to donate their time and effort to the community with a little bit of manual labor. From 8:30 to 10:30 that morning, SBGA volunteers rolled up their sleeves and packed boxes full of essential food items – protein, milk, juice, rice and more – for low income families across the greater Orange County area.
"The Orange County Food Bank is one of our most popular events," said Nathan Jurczyk, Vice President of SBGA. "It never ceases to amaze me how many people turn up to help out those less fortunate. It's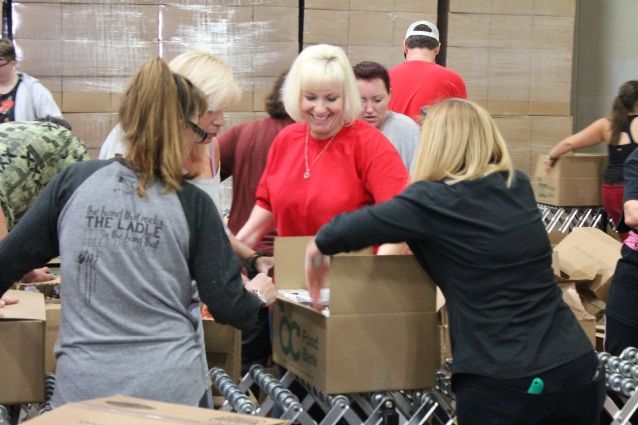 exciting to see people who normally wear skirts and ties to the office rolling up their sleeves and packing boxes like champions to support a great cause."
SBGA volunteers placed themselves in two teams alongside two assembly lines. Immediately they began taking up specific jobs, from building boxes to adding chicken to each box to taping the final product shut and placing it on a pallet. Energy and enthusiasm were high as the teams raced to pack the most boxes in the allotted two hours. As packing time drew to a close, SBGA volunteers emerged from the warehouse sweaty and exhausted, but satisfied with their results and the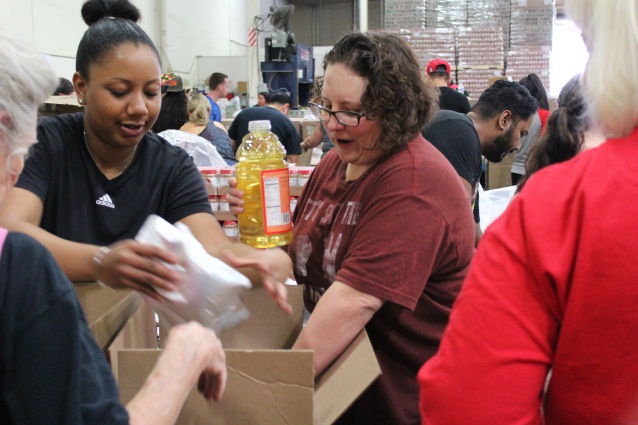 difference it would make to the community.
At the end of the day, SBGA's teams managed to pack 2,210 boxes full of food items to be sent out – 510 more than last year. Assembly line 2, also known as the "Green Team" packed 1,033 of those boxes while assembly line 1, the "Red Team," packed 1,177, officially making them the winners of the interdepartmental competition. The real winners, however, were the low income families in need across Orange County that would be delivered their weekly source of sustenance.
"The competition helps bring energy to the event, but we all know it's not really about who packs the most," said Jolie Hales, head of the SBGA Volunteer Leadership Committee. "We want to give our
best, and it's clear that there are a lot of people we work with who believe in giving back and helping those who have less. I am truly proud of that."
SBGA's volunteer base is eager to fulfill the company's mission of corporate responsibility by helping improve the surrounding communities. Riding off the momentum of success at the Orange County Food Bank, SBGA volunteers will be participating next month in the Walk for Wishes.