Mobile Point of Sale
February 9, 2017 – Small Business Growth Alliance (SBGA) Helps Members Accept Payments on the Go, Wherever They Go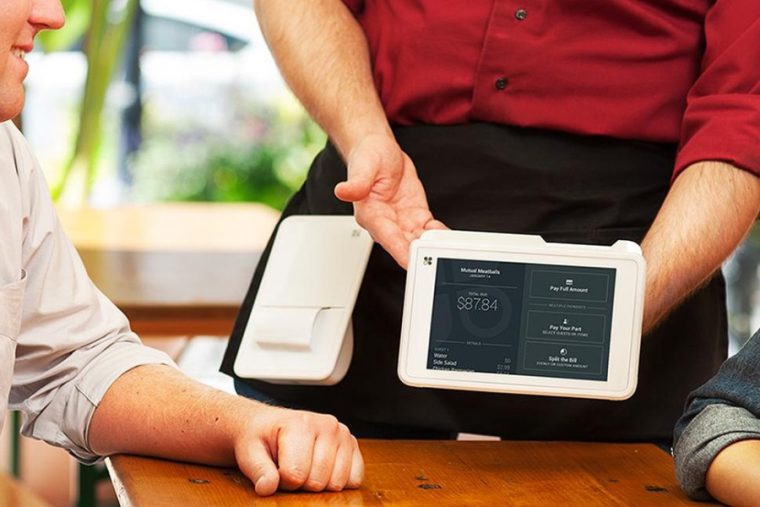 Technology is evolving every day; one area in specific is the evolution of point of sale (POS) systems.  As innovations in technology continue to progress, more businesses are turning to mobile POS systems to run their business. Mobile point-of-sale is ideal for small to medium sized businesses that take in-person credit card payments or other types of cashless payments. Over the years Mobile payment technology has drastically evolved, saving time for business owners and providing flexibility.
The feature mobile POS of the Small Business Growth Alliance (SBGA) is Clover mobile, which includes both the physical (hardware) and intangible (software) features of a payment system. As far as hardware is concerned, each Clover mobile device is compact and ergonomic by design, allowing merchants to go anywhere easily, and boasts a sleek design with brushed aluminum and white glass accents. Clover Mobile also has the best that technology has to offer in durability with its Antimicrobial Corning® Gorilla® Glass, 7″ screen, surrounded by liquid silicone rubber for improved impact (drop) performance. Corning® Gorilla® Glass combines best-in-class antimicrobial function without compromising Gorilla Glass properties.
Clover platform contains an exclusive app Market Place which features an abundance of business applications, allowing businesses to customize the software to meet their needs. A few popular Apps include: Perka, a loyalty program to keep customers coming back; Homebase, a fully integrated employee scheduling and time clock program; and, Insights, a robust reporting tool that tells you how you can better target your marketing efforts.
Clover Mobile is one of the most advanced payment terminals on the market, and can accept almost any type of payment, including Apple Pay, Android Pay, EMV, smart chip cards, credit, debit, EBT, and gift cards.
Some devices while claiming to be "mobile" are restricted by a number of things, namely battery life or inability to process all payment types. Unlike other mobile devices, Clover Mobile comes with the ability to print receipts anywhere using a Bluetooth® printer. Merchants can choose to boost mobility with a 3G SIM card, or choose to simply connect using a Wi-Fi connection. Clover Mobile also comes with a built-in 18.7-watt-hour rechargeable lithium-ion battery, which charges fully in less than 4.5 hours.
"There are many options when choosing a mobile device that best fits your business, but when it comes to best-in-class, Clover Mobile is second to none," explained Nathan Jurczyk, Vice President of Small Business Growth Alliance "Clover Mobile is easy to use and completely customizable to a merchant's needs, allowing merchants to take any business to the next level."