Stand Down
September 27, 2014 – Small Business Growth Alliance (SBGA) Participates in Local Stand Down to Assist Homeless Veterans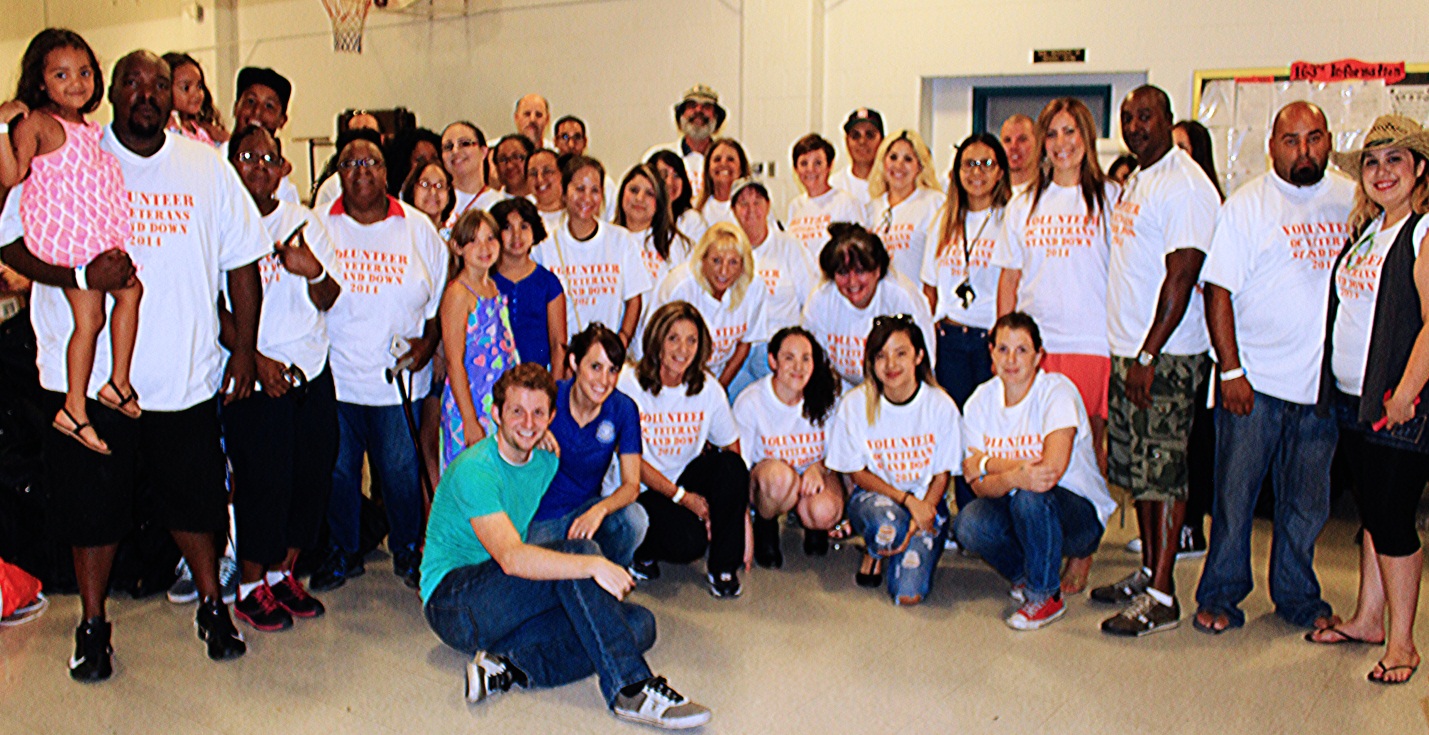 Throughout the year, volunteers from the Small Business Growth Alliance (SBGA) donate their time and talent to come together and give back to the community. On Saturday, September 27th, SBGA took on a patriotic tone, promising their time and volunteer power to assist the homeless veterans of Orange County in the 4th Annual Orange County Stand Down, taking place at the Army Reserve Center in Tustin.

Stand Down is an annual program designed to help the nation's estimated 200,000 homeless veterans. During this three-day event, community volunteers dedicate their time serving food, filling out paperwork, handing out hygiene supplies, and giving back to the people who risked their lives for our country. Veterans in the community can also volunteer to serve as a "Battle Buddy" and personal guide to an at-risk veteran for a full day.

"The transition from military life to the civilian world is difficult. I was extremely lucky to have a support group I could lean on, but if I didn't have that support, I could have easily been in the same position as these men and women," said Jim, SBGA's Volunteer Project Leader and former Marine. "I am extremely proud of the title of United States Marine Veteran. I am also extremely proud of my colleagues at SBGA who have rallied around this project to help those who have given so much."

Volunteers with SBGA worked in groups to organize donated clothes, assemble duffel bags full of toiletries and sleeping bags, and hand out coffee and donuts. SBGA volunteers were out in full force to make a difference.

"At the end of our shift, I challenged everyone to go talk to three veterans and brighten up their day." Jolie, head of the SBGA Volunteer Leadership Committee explained. "It was amazing to see the whole area covered with our employees sitting and talking to these veterans! I was so proud to see how truly dedicated everyone was to making a difference in their day."

SBGA seeks to create positive change in the communities in which it operates, and the sheer amount of volunteerism that the company's employees showed proves that this mission is taken with the utmost sincerity. Over 100 volunteers attended the Stand Down event – nearly half of the company's staff.