Three New Wishes
December 6, 2013 – Small Business Growth Alliance (SBGA) Grants Three Wishes to Make-A-Wish Children at Company Holiday Party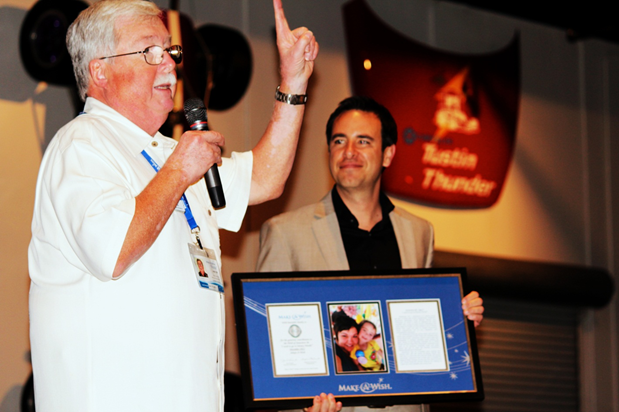 The holidays are a time of giving, and this year SBGA has given back more than ever. At the company's annual holiday party, SBGA announced three new wishes to be added to their substantial Make-A-Wish family.
Make-A-Wish Ambassador John Ott made an appearance to commemorate SBGA for their acts of charitable giving. "When I saw the email, I thought there was a typo," John laughs, "maybe they meant five or two. I thought, there's no way one company could have granted 52 wishes! Needless to say, I was pleasantly surprised to learn it wasn't a typo."
The Ambassador shared his admiration, as well as his own Make-A-Wish story with all of the SBGA team members and alliance partners in attendance. The resounding silence from the audience made it clear that helping these children live out their dreams is something that deeply affects every member of the company.
"The Make-A-Wish kids have had a lasting impact on me and my collective work family," one employee commented, "It makes me feel so great to know and see firsthand how our charitable giving is actually affecting and enriching the lives of these children."
At the end of his presentation, Make-A-Wish Ambassador John Ott presented Senior Vice President of SBGA Bob Parisi with the newest Make-A-Wish plaques to grace the company's walls. A trip to Walt Disney World for Jenavieve, a SeaWorld experience for Amy, and a Disneyland Resort dream vacation for Erick have become the 53rd, 54th, and 55th wishes granted by SBGA.