Your Wealthier Workplace
April 28, 2014 – Small Business Growth Alliance (SBGA) Payroll Services Helps Employees and Employers Maintain a Happier, Healthier, Wealthier Workplace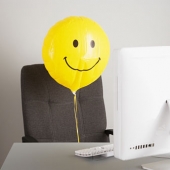 You can't eliminate all of your employee's worries, but with SBGA's Payroll Services program you can minimize them. Aside from the basic duties of paying your employees and filing your quarterly and annual taxes, SBGA's Payroll Services provides a full human resources section with tips from employee wellness and powering productivity, to best hiring practices and attracting high quality candidates. Also located in this section are free Federal and State Labor Law Compliance posters to give workers peace of mind and your business the most up-to-date displays to avoid fines and fees.
SBGA Payroll Services also makes free direct deposit available to all of your employees, which can also help lower stress. When pay is transferred directly to your employees account, they don't have to worry about making it to the bank in time for a check to go through or whether they'll have the funds to cover their personal expenses in time. By offering your employees direct deposit, you're offering guaranteed payments and peace of mind at no cost to you.
Another way to ease employee worries is to ensure them that they will be financially secure should they be injured on the job. SBGA Payroll Services partners with two of the top worker's compensation providers to automatically send the necessary payroll information and pay the regular insurance fees to make sure your employee's are always protected.
Looking to improve your reward and recognition strategy? One way to make sure you have a happy workplace is to make each and every employee feel appreciated – especially on their most important day. SBGA Payroll Services has a built in calendar that manages all of your employee's birthdays and anniversaries with pre-set reminders. Even when you're not in the office, you can get notifications from your mobile phone application to make sure that you never miss a special day.
Focusing on the wellbeing of your employees makes for a more productive workplace, but so does cutting costs – with SBGA Payroll Services, you can do both. At a fraction of the cost of most other payroll providers, SBGA Payroll Services is the payroll program you need to ensure happier employees, happier budgets, and an overall wealthier business.