Wishing for Magic
December 6, 2013 – Make-A-Wish Foundation® Sends Young Boy on Theme Park Adventure with Sponsorship from Small Business Growth Alliance (SBGA)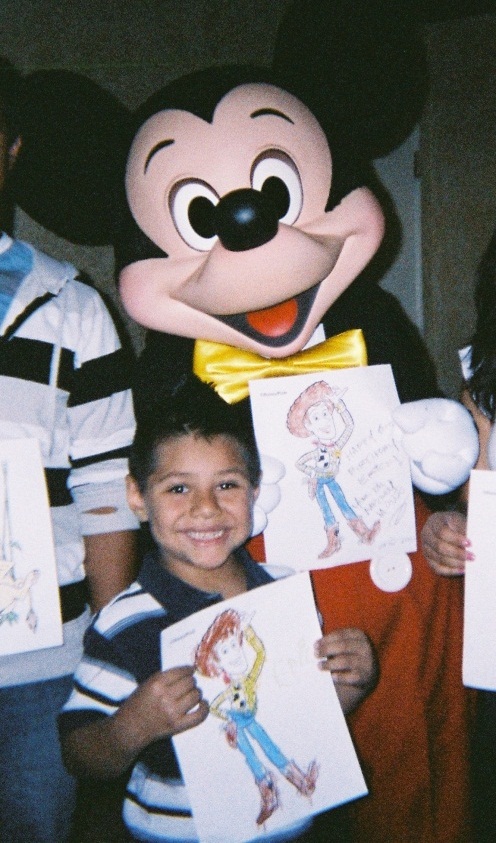 Every child has dreams of visiting the happiest place on earth, but often time families have to juggle between dealing with an ill child and making these dreams come true. This is where the Make-a-Wish Foundation® comes in with its wish-granting power to help entire families take time from their routine to make memories together at places like Disneyland.
 Erick is a sweet seven-year-old living with a life-threatening illness. While his best days are spent playing XBOX and watching soccer games, his wish d
ay involved somewhere he had never been before. When asked his most heartfelt wish, Erick wasted no time – he wanted nothing more than to go to Disneyland with his family. Sponsored by SBGA, the Make-A-Wish Foundation® developed a vacation that would take Erick and his family on an event filled trip to Disneyland and beyond.
 The first day of Erick's wish was filled with everything Disney, from exploring all of the park's lands for the first time to dining with characters in Goofy's Kitchen to coloring pictures with Mickey Mouse himself! And it didn't end there – Erick's wish vacation continued with a weekend full of Southern California theme parks including a back lot tour of Universal Studios, a Wild West adventure in Knott's Berry Farm, and a show of jousting at Medieval Times.
 "The Make-A-Wish Foundation® creates adventures and memories that these children with life-threatening illnesses will hold onto forever," explains Vice President Nathan Jurczyk. "We're proud to work with an organization that specializes in making children's dreams come true."
 Erick could not have had a more memorable experience, and was so glad that he was able to share it all with his family. His wish represents the 53rd supported by the SBGA team.