With Love from SBGA
December 25, 2013 – Small Business Growth Alliance (SBGA) Employees Celebrate the Holiday Spirit with Donation to Orangewood Children's Foundation®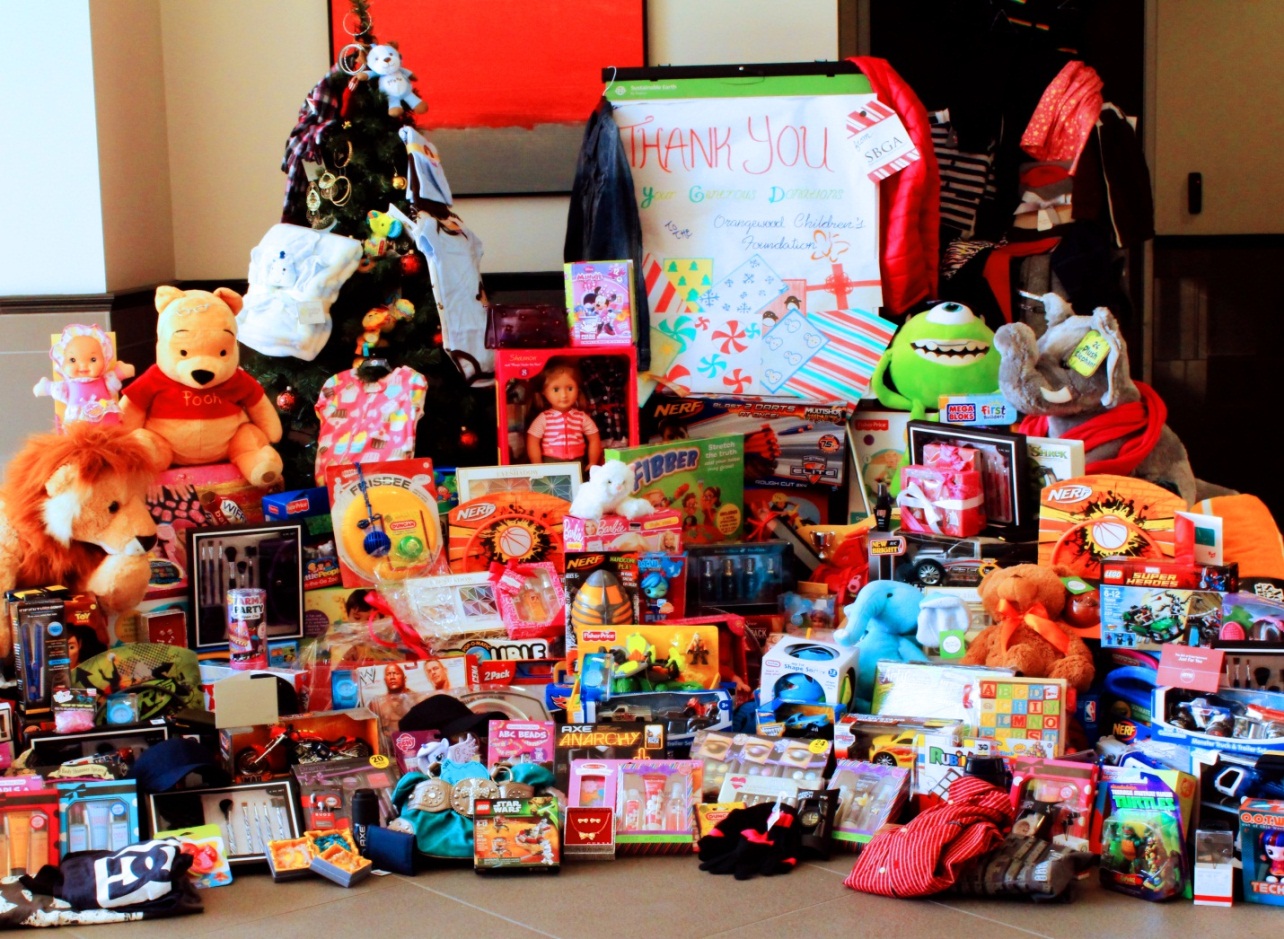 The holidays provide a time for people to reflect on their friends, families and loved ones. At this time of the year, SBGA employees extend their thoughts beyond their personal lives to bring joy into the lives of others during the holidays.
 Every winter, SBGA participates in community involvement through their Holiday Giving Program. The Orangewood Children's Foundation holds a spot close to the company's heart and soul, as stated in their mission to "strengthening our community, its natural resources, and the children and families that live within it."
 "The Orangewood Children's Foundation® is a natural pick for our holiday giving program," stated Jolie Hales, Volunteer Council Member and Project Lead. "All year long, they help support children who have fallen on hard times, so being able to contribute to the cause feels great."
 Once the program was announced, SBGA team members began to bring in new, unwrapped gifts for the children at the Foundation. Presents for each age and gender group quickly accumulated under the tree in the front lobby, sparking excitement and more donations building-wide. With the thrill of seeing presents under the tree and shopping for the perfect gifts, however, remained the dedicated mindset to provide a cheerful holiday season to the children who might otherwise go without.
 After all of the donations had been collected, two truckloads filled with presents delivered over 200 toys, clothes, and personal care items to the Foundation. As bin after bin of gifts were unloaded, the employee volunteers there could only smile, knowing that the items would be making their way into the hands of bright and hopeful children on Christmas morning.
 "It was an amazing experience to see the look on the employees' faces as we started unloading all of the gifts for the kids there – they couldn't believe the generosity of our employees!" Ms. Hales reflected. "I love being part of a company that values making a difference in the community."